Once we got to Aswan and after a crazy taxi experience that entailed some serious driver rivalry, keys stolen from the ignition, a chase involving a tire iron, and a group of tourists, ahem, us, quietly unloading our luggage and finding another cab… (yeah, I know, OH EGYPT!)
Anyhow once we got to Aswan, we decided to pay a visit to the unfinished obelisk.  Let's take a magical visit to antiquity together, shall we?
Now I know everyone experiences frustration and disappointment in life.  But please try to imagine you are working in the scorching hot desert thousands of years ago with no promise of an air conditioned home awaiting you after a hard day's labor quarrying stone with ancient tools and no SPF.  Think about it.  You've just chipped and chiseled away at the granite bedrock for who knows how long.  The giant obelisk is coming along nicely, you at least have the satisfaction of knowing it is going to be the largest obelisk ever, hooray for human endeavor!  And then what's that?  A crack?  Surely not.  And just like that, all of your hard work has to be completely abandoned.
Ugh, heartbreaking.
But at least it still attracts interest and awe thousands of years later.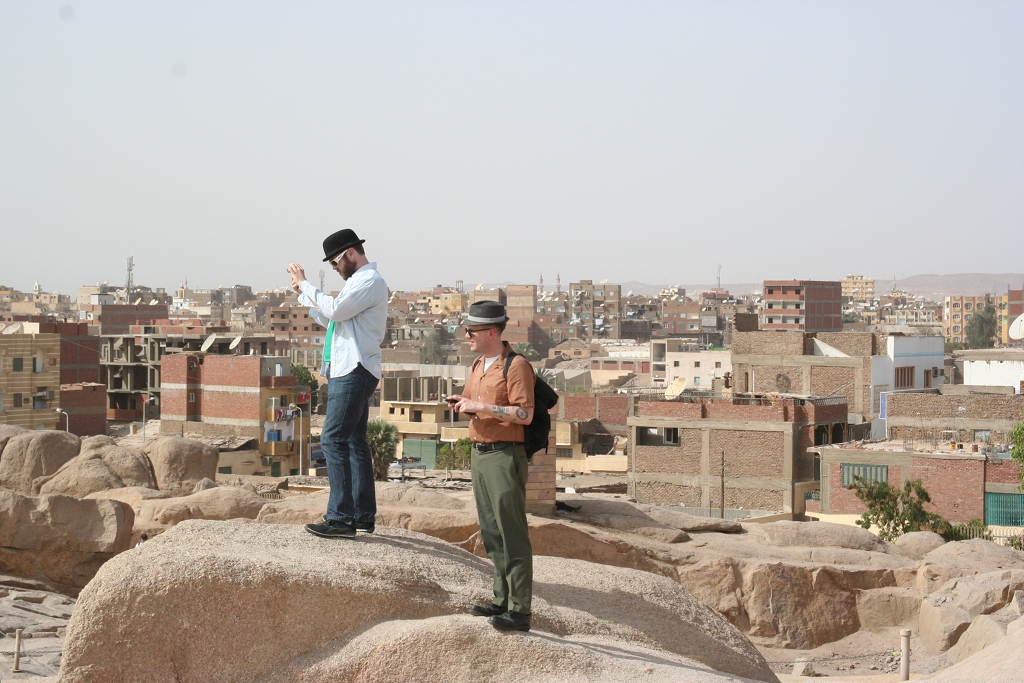 Yikes.
Take a look at these chisel marks.  I can't even  imagine how you'd quarry, hoist, and haul something like that.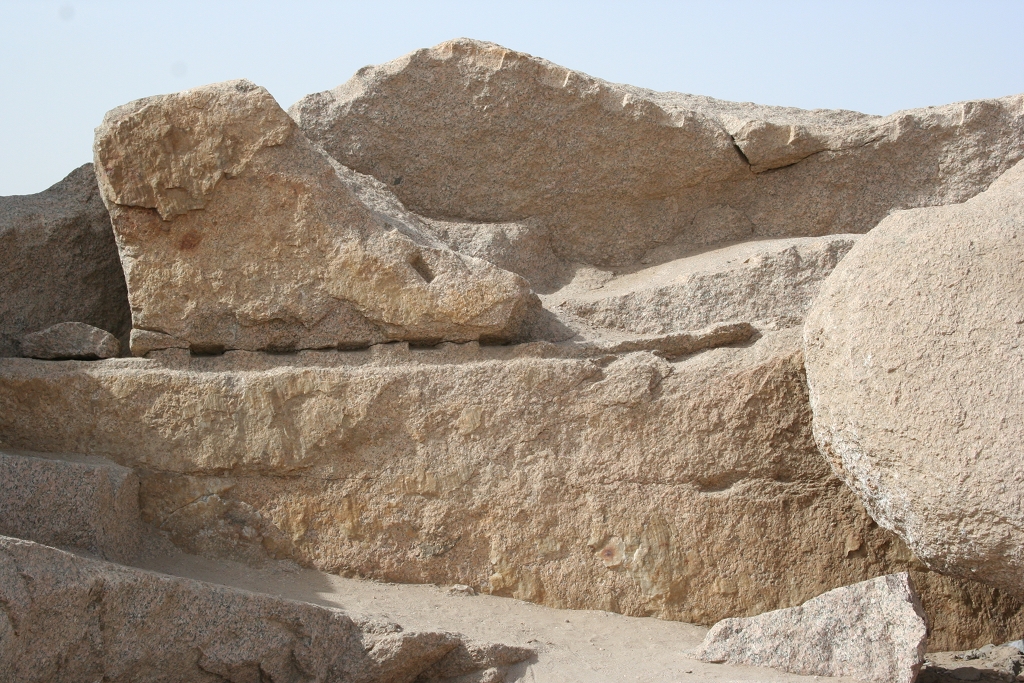 Amazing.