The morning we drove to Saqqara was quite foggy.  With visibility low, our driver suggested we visit Memphis since the sun might come out a little later in the day.  Brandon and I had never visited Memphis, and after consulting our handy Lonely Planet Egypt book, we were kind of surprised we hadn't!  Apparently Memphis was the capital of Egypt for most of the Pharaonic period and was full of gardens, palaces, and temples.  Sadly, there is little left of Memphis, but there is a nice open-air museum and some beautiful statues.
The site itself was beautiful, with leafy trees, palm trees, and all kinds of greenery… a nice change from the usual desert landscape.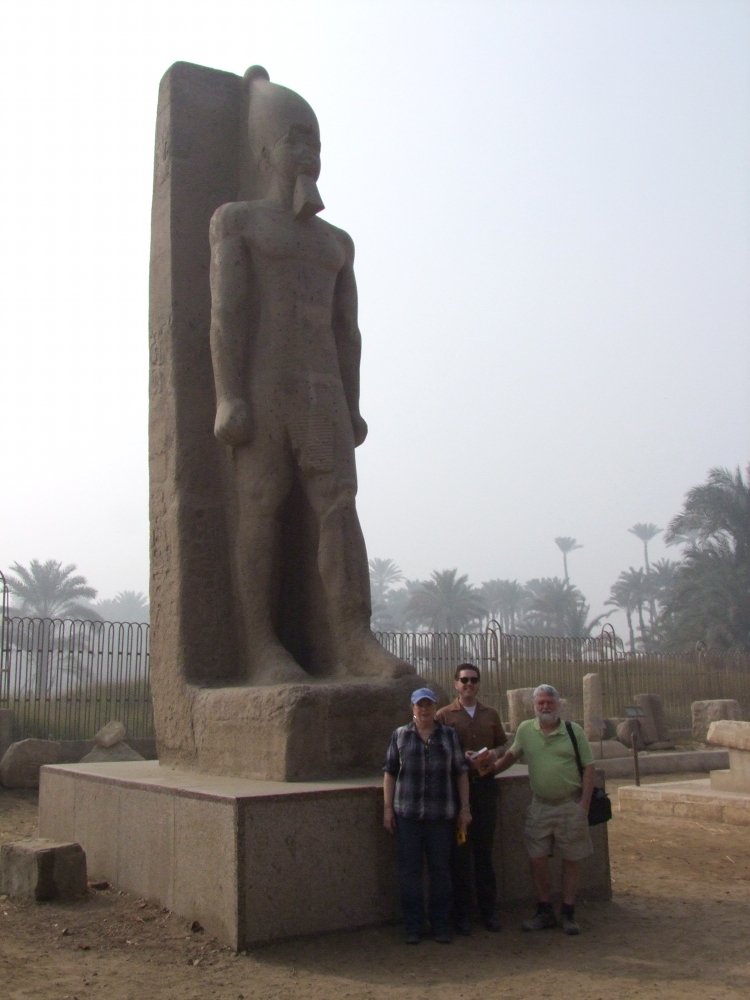 I think my favorite part was seeing this Sphinx.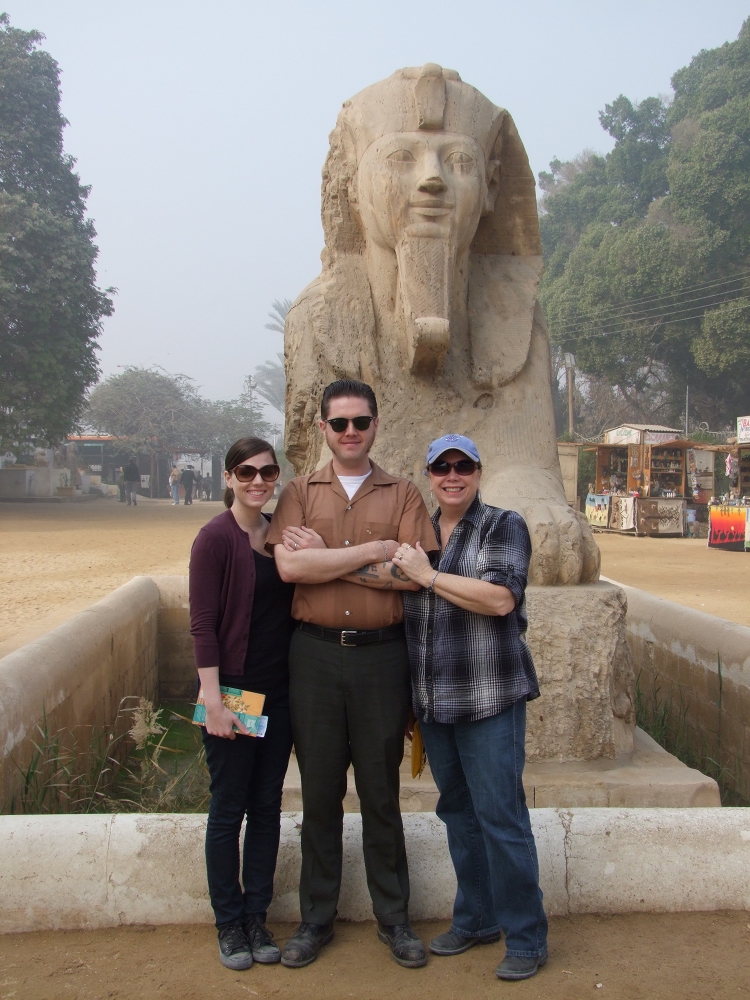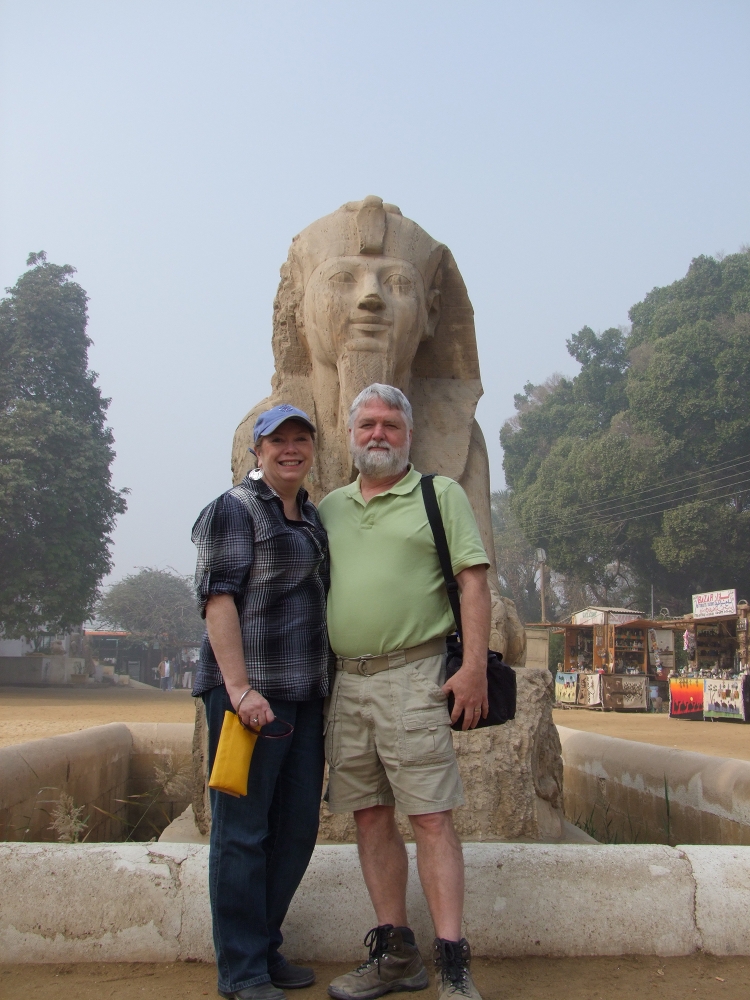 He may not be as large as his Giza cousin, but his charming face and headdress make a world of difference.
On our way out of the archeological site, we realized we had almost missed the most spectacular colossus in Memphis!
This colossal statue of Ramses II was incredibly well-preserved.  Look at all of that detail!
We were certainly glad that our driver had recommended a visit to Memphis, and by the time we left, the fog was beginning to lift and the sun was shining.
We headed to Saqqara where we visited my all time favorite museum in Egypt, the Imhotep Museum.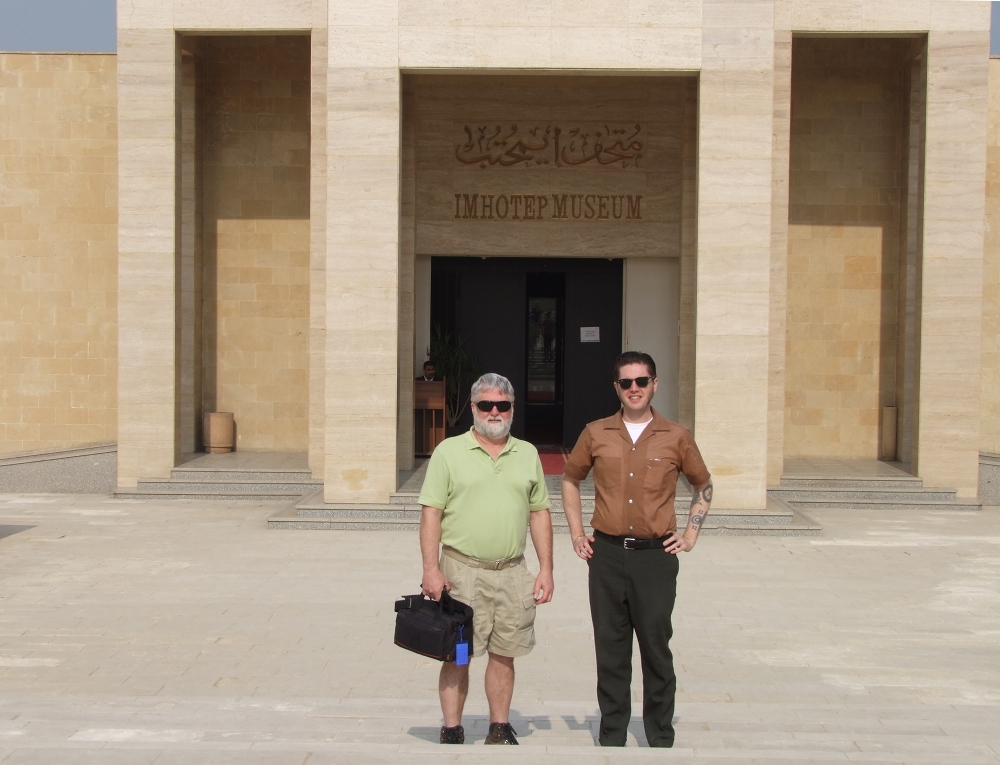 It's a great museum, and I love how it points out things like "the oldest stone ceiling" and "the oldest stone frieze."  It's pretty amazing to consider that we were looking at some of the oldest stone architecture in the history of mankind.
After leaving the museum, we entered the Saqqara complex, which is entered through a hypostyle hall.
The step pyramid must be under restoration.  It always seems to have scaffolding on it and different areas are off-limits.  It looks like they have been clearing away the sand that had piled up on the steps and are covering it with new bricks.  I feel incredibly presumptuous even pretending to know what is going on, haha.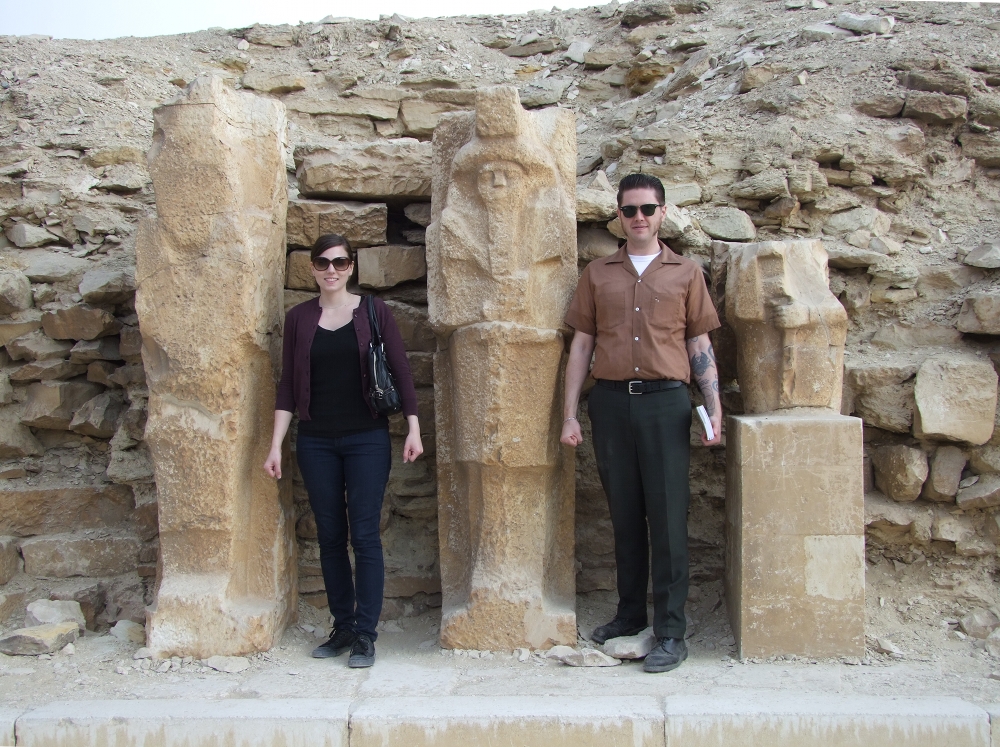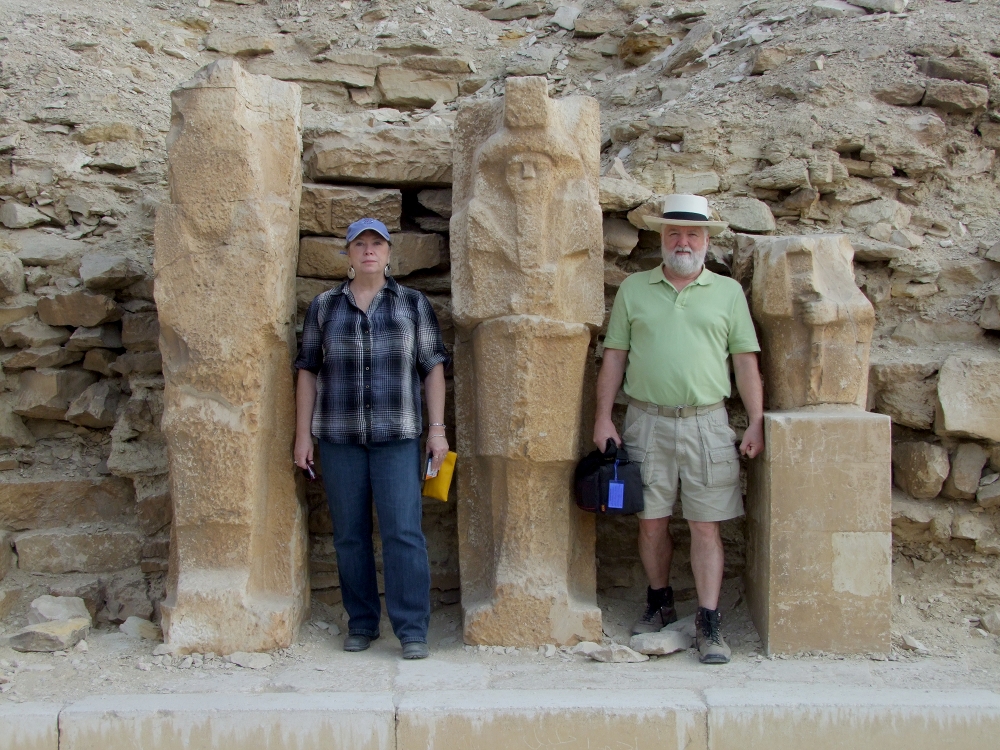 From Saqqara you can see several other early pyramids including the "bent pyramid" and the "red pyramid" (above).  And looking through the Cairo haze in the other direction, we could even see a glimpse of the Giza pyramids (below).  It's quite a view.
We had a lot of fun walking around the tombs and looking at the beautifully carved reliefs.  We then walked along the causeway back toward the entrance and headed home.