While there are some pretty tasty meatless "meat" options available at a few stores in Maadi, they are hard to find and seem to be only sporadically available — although I'm amazed and delighted that we've got a few vegetarian options period!  Not to mention the incredible tofu.
And since I've been missing some of the delicious meatless options we used to enjoy back in the States, and since we had several jars of freshly made tomato sauce in our refrigerator, and since I hadn't had anything to eat since breakfast, I decided to try making my own meatless-meatballs last night. I've read several different recipes and have tried a few, but haven't had too much success — probably because I keep having to substitute different things for unavailable (or at least difficult to find) ingredients like ricotta or wheat gluten.  So this time around, I decided to try using easy to find ingredients and see what happened.
Fortunately, they turned out to be pretty good (2 out of 2 vegetarians agree!), so I thought I'd share the recipe.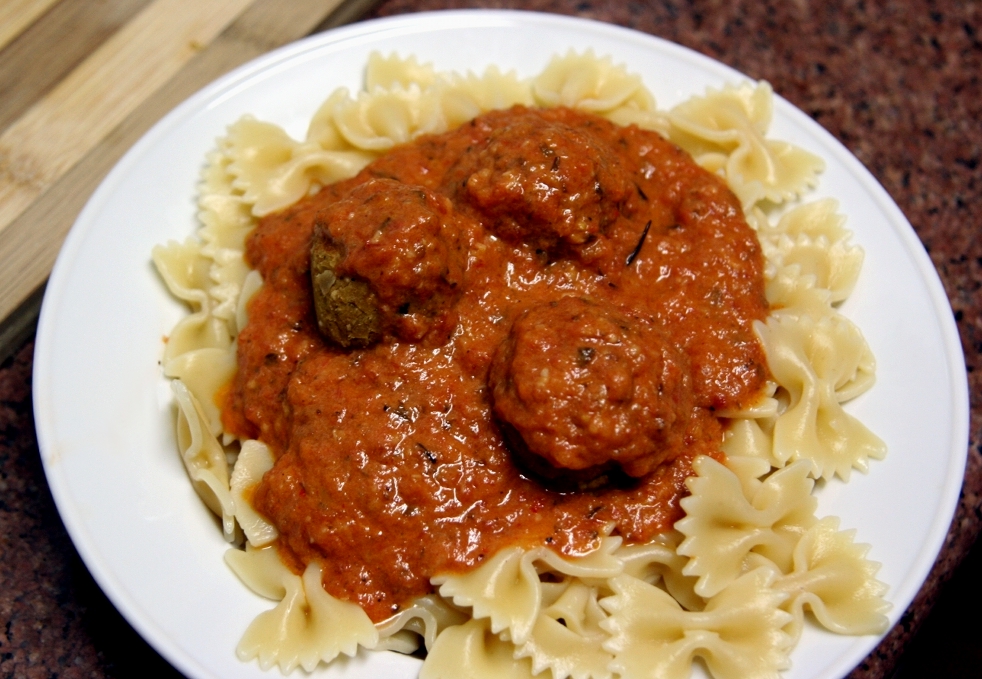 Vegetarian Lentil "Meat"balls

1 to 1 1/2 cups red lentils (about 2 cups prepared)
1 small red onion, diced
5 to 6 cloves of garlic, minced
4 cups of vegetable stock (I used bullion cubes which may have a stronger flavor than what I used to get in the States)
1/2 teaspoon ground black pepper
1 to 2 teaspoons dried parsley
1 to 2 teaspoons dried oregano
1/2 teaspoon chili powder
1/8 teaspoon cayenne
1 tablespoon olive oil

1 large egg
1 to 1 1/2 cups breadcrumbs

Rinse the dried lentils really well to remove dust, rocks, pretty much anything that is not a lentil.  In a medium sized pan, saute the onion and garlic in olive oil until soft and the onion just begins to brown.  Add lentils and vegetable broth, then add remaining herbs and spices and bring to a boil.  You may need to add more broth as it cooks.

Allow the lentils to cook, stirring occasionally, until thickened, about 20 to 30 minutes.  Once the lentils are soft, it's going to be hard to see why you shouldn't just stop here and have lentil soup for dinner, but keep on going, these lentils need to keep cooking. The consistency should be like a paste when you are done.

Allow the lentils to cool for a few minutes.  Add the breadcrumbs and egg and mix well.  You may want to increase or reduce the amount of breadcrumbs you use depending on your mixture.

Form into balls and arrange in a lightly oiled baking dish.  Cover with foil and bake at 325°F (163°C) for about 15 to 20 minutes, rotating them about every 5 minutes so that they brown on more than one side.

Serve with pasta and marinara and enjoy!
When they come out of the oven, it's true, they look a little questionable.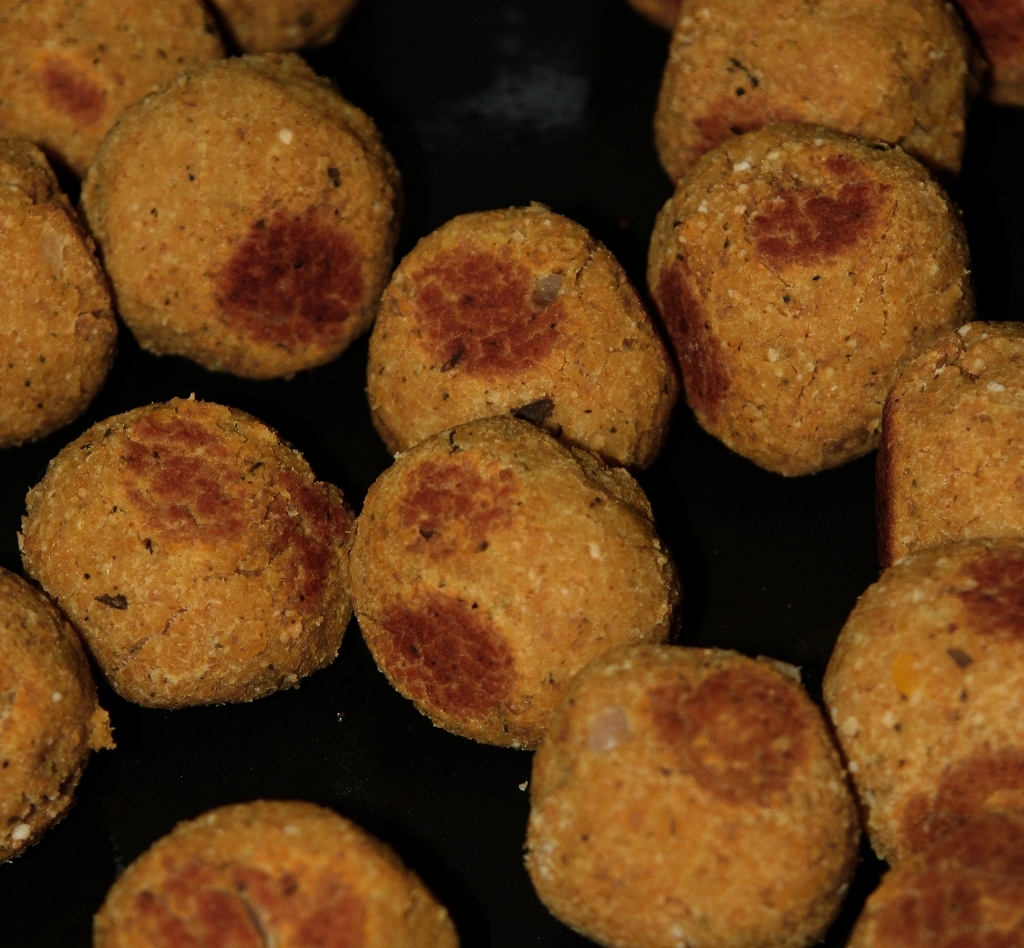 But once you cover them in pasta sauce, they look a little more normal.  They may not be quite like the real thing, but they did the trick.  And lentils are a good source of protein and iron, so you can't really beat that!