Southeastern Oregon looks nothing like the Portland-area Oregon I know.  It is really beautiful.  Flat and arid with scrubby little bushes and no trees whatsoever, it reminded me more of New Mexico than Oregon, but I loved it.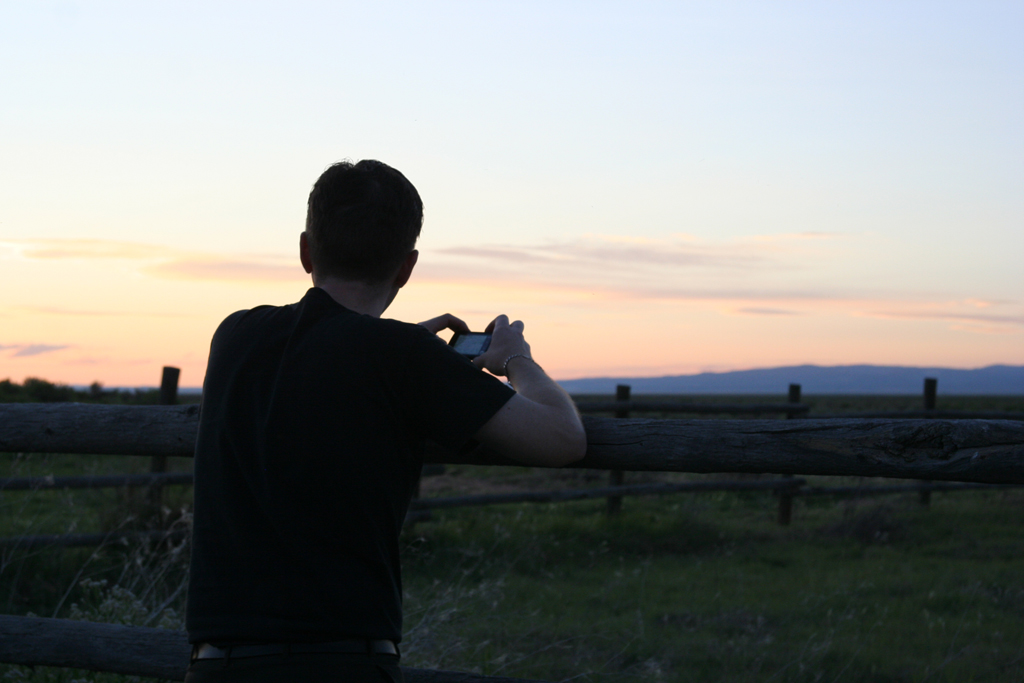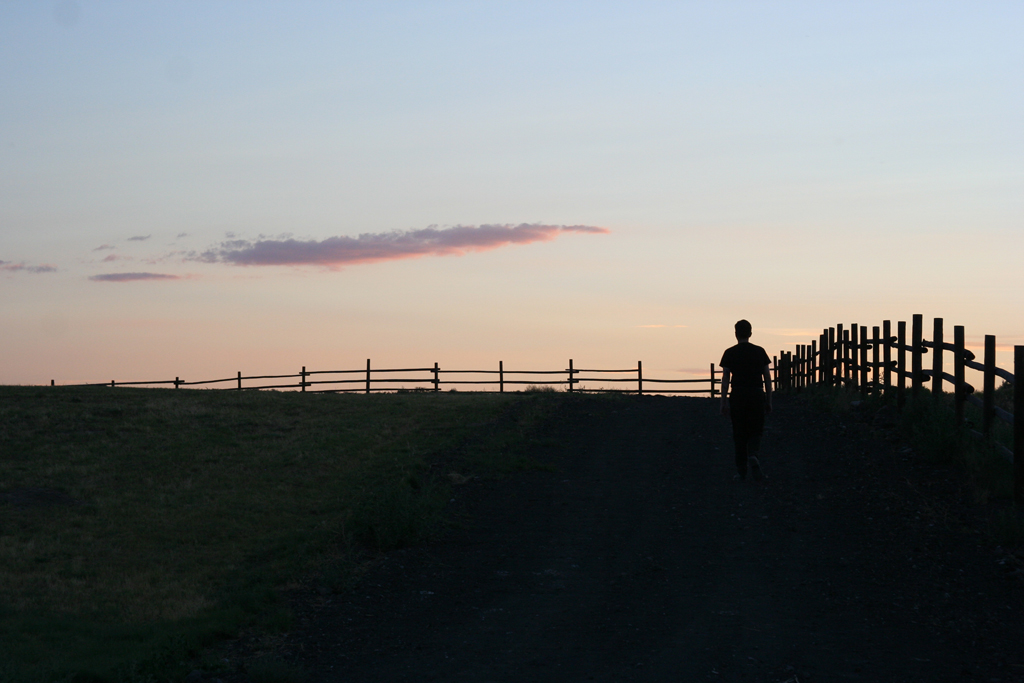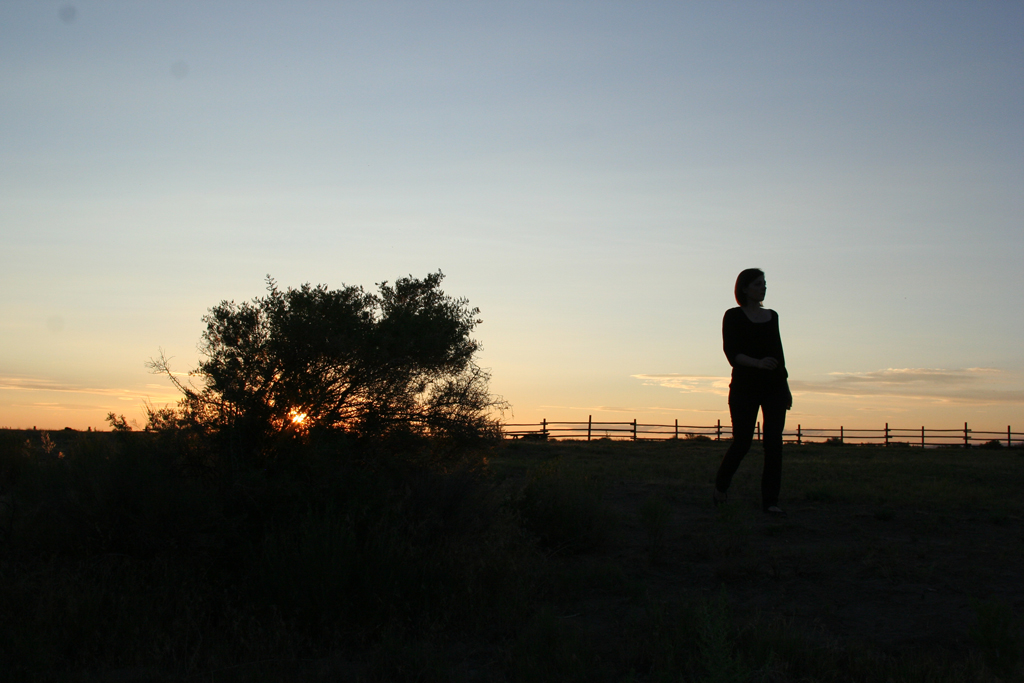 We camped at Crystal Crane Hot Springs, but I'm a little hydrophobic so we didn't actually swim in the spring.  Instead, we pitched our tent and made some dinner.  It got dark pretty fast, and I have never seen so many stars in my life.  We could see the Milky Way, and lots of brilliant shooting stars.  As I was laying there in my sleeping bag trying to fall asleep we could hear rustling outside near our tent.  We could also hear the yipping and howling of coyotes growing louder.
When the sun started to come up around 6:00am, I got up to watch the sunrise and we enjoyed a delightful vegetarian camping breakfast.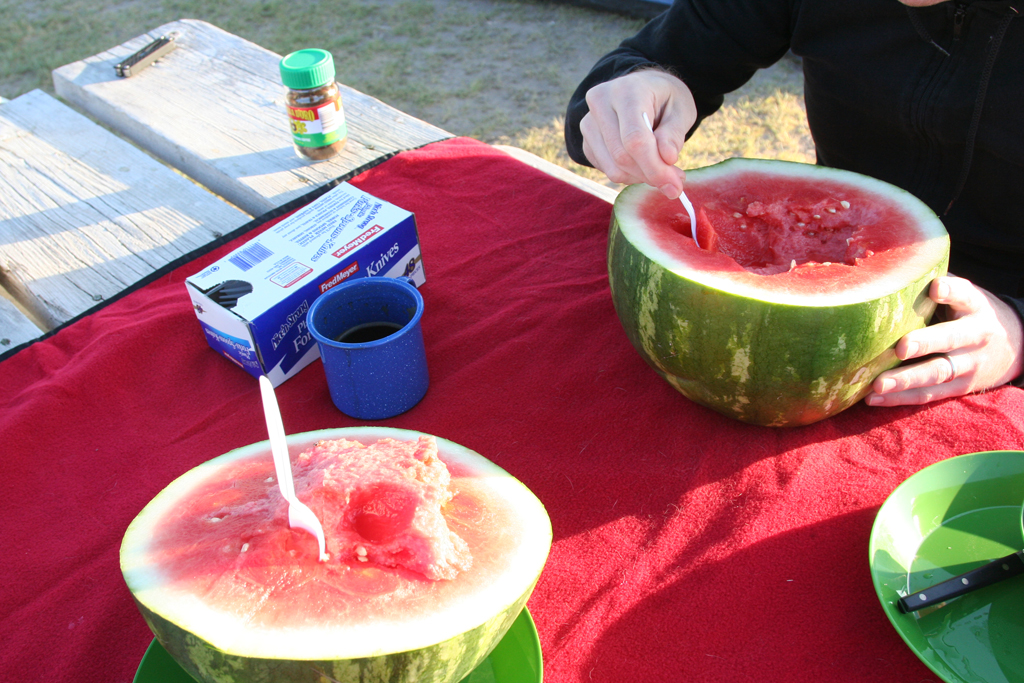 Yum!
We got everything packed up and got back on the road. We drove down through Nevada and stopped for lunch at a little diner.  Nothing beats a chocolate malt and free wifi.  Nothing.
In Utah, we stopped at the Bonneville Salt Flats.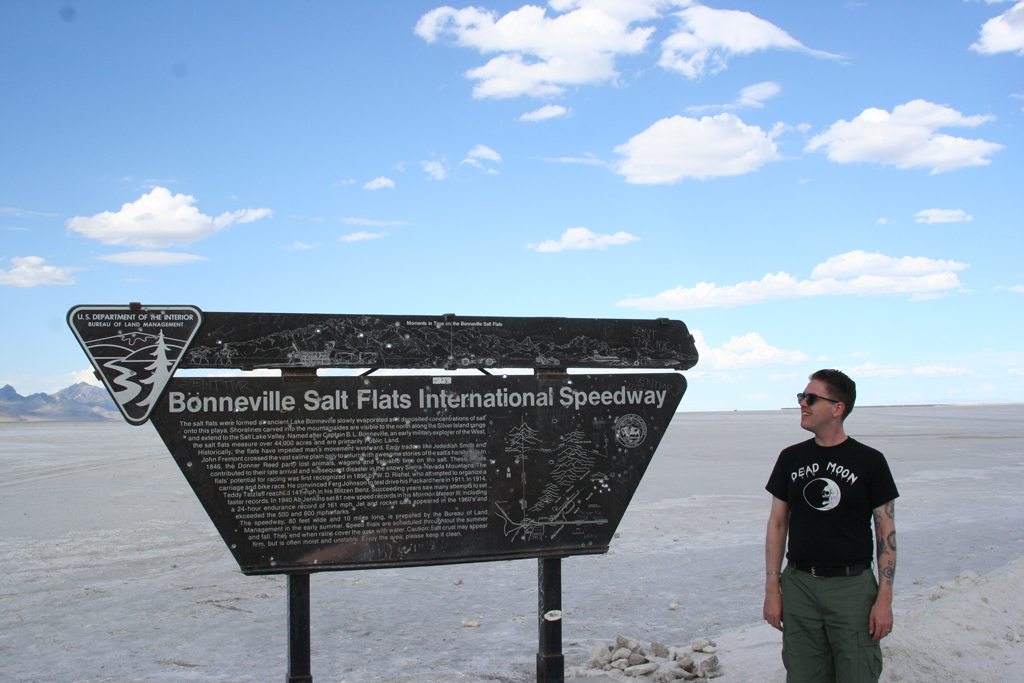 The landscape was beautiful, and the Salt Flats were surreal.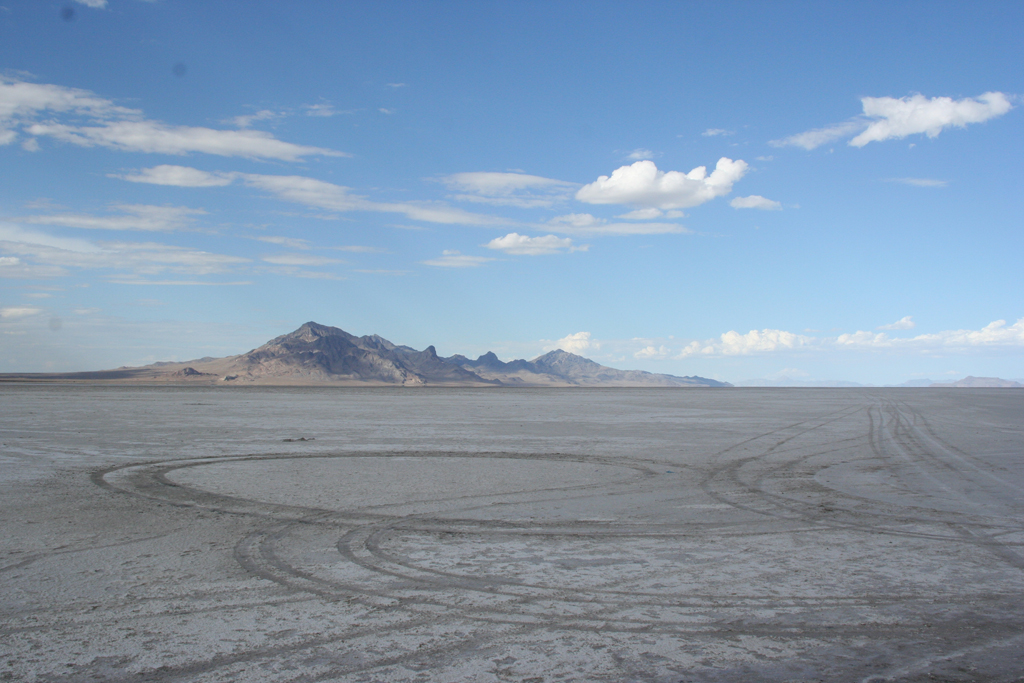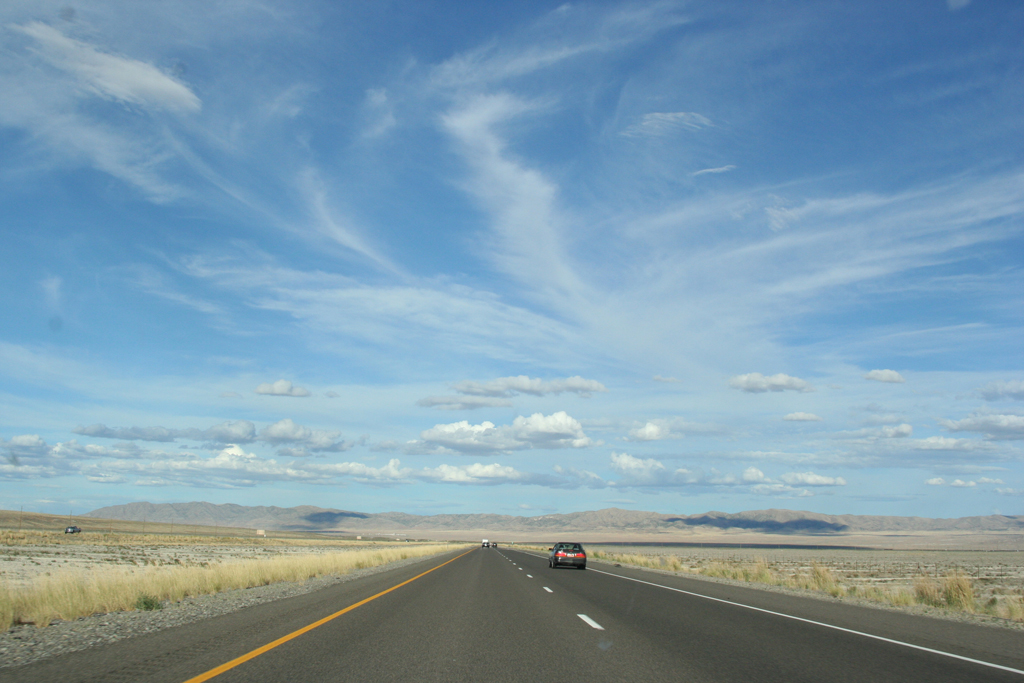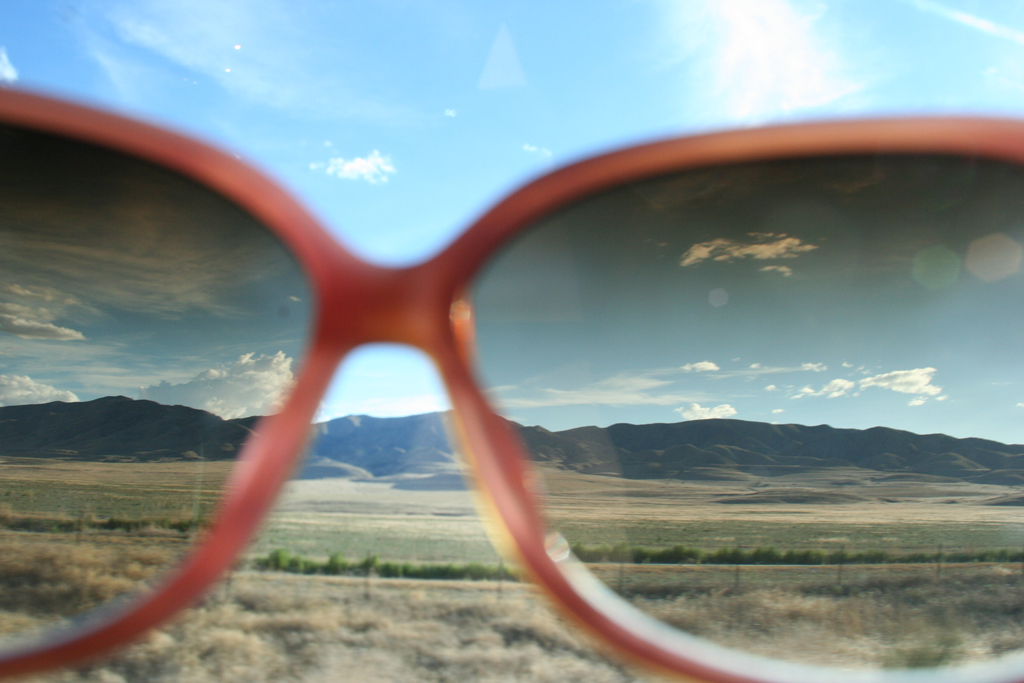 I thought everything looked much more beautiful through tinted sunglasses.  I think I was getting a little stir crazy at that point.
We kept on driving through Utah and stopped for the night just past Salt Lake City.  The sunset just was gorgeous.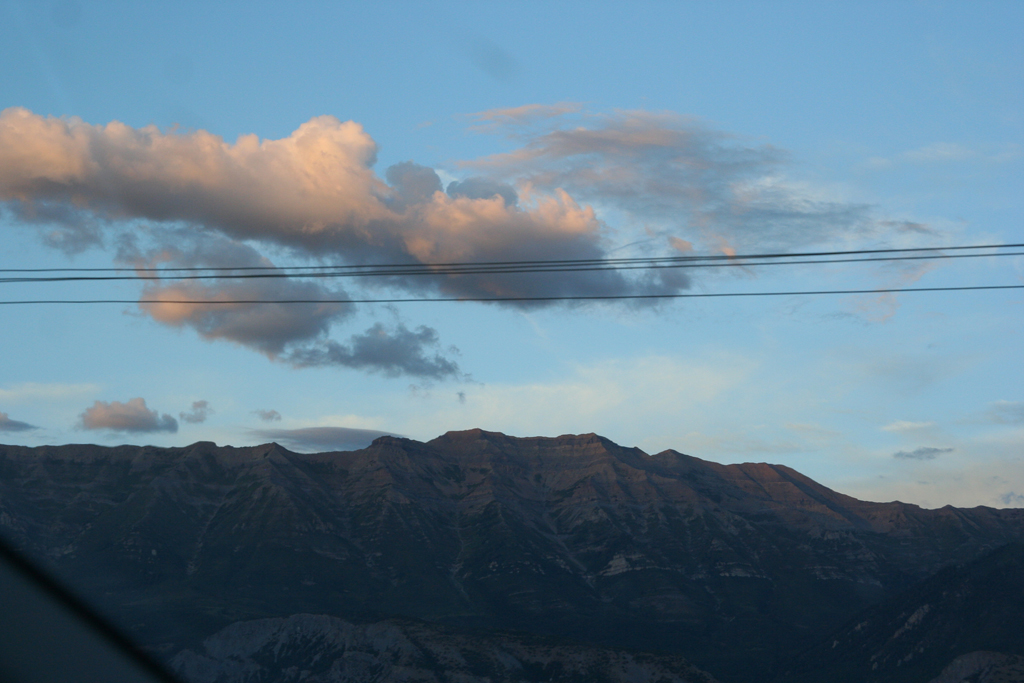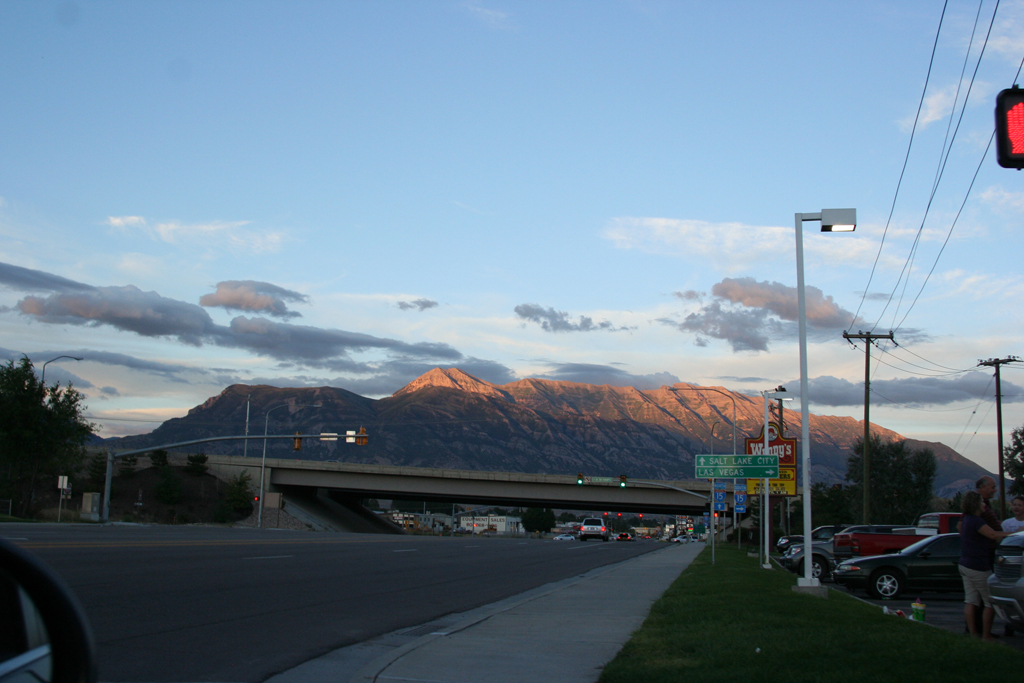 Day three started in Utah and ended in Kansas.  We drove through Colorado, the Rocky Mountains, and some flat plains.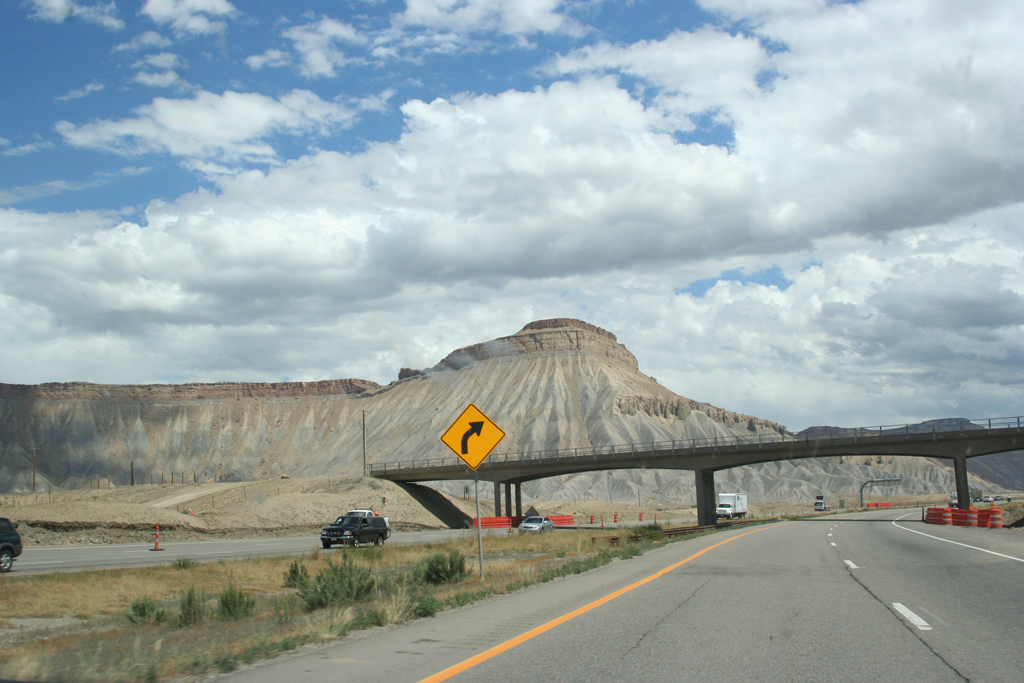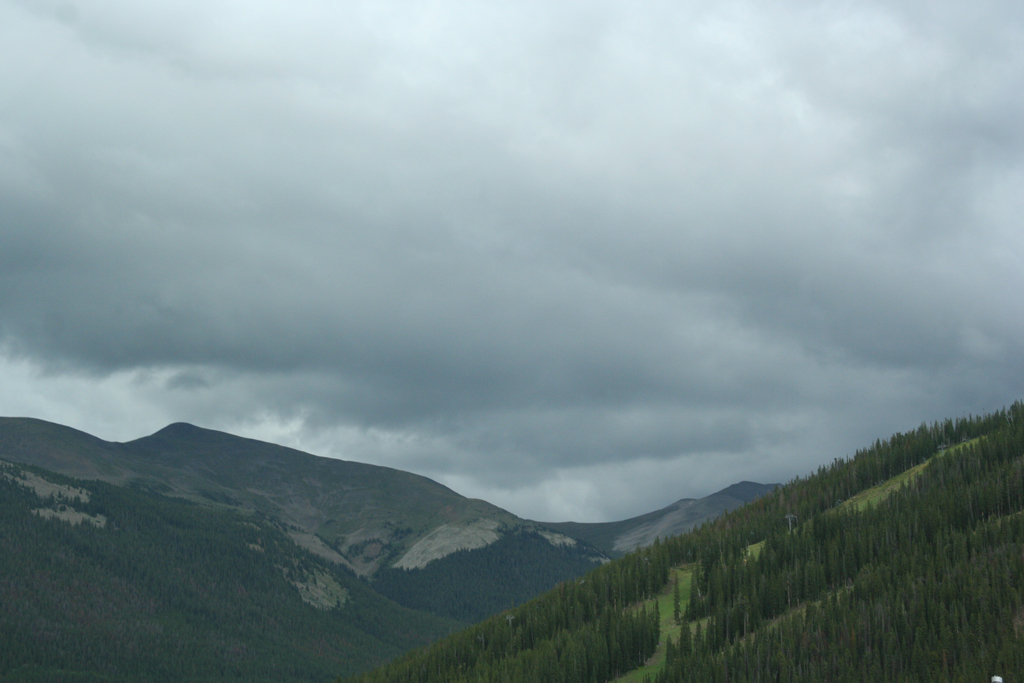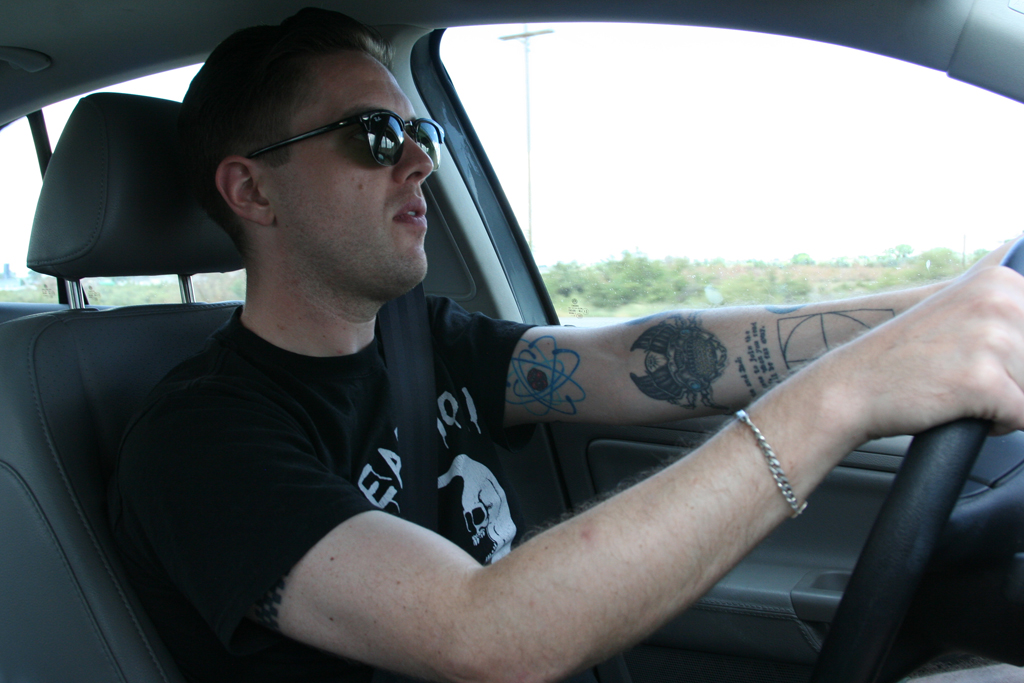 Brandon drove most of the trip.  I kept taking pictures of him, but they all kind of look the same.  Eyes on the road, buddy, eyes on the road.  He's a great driver!
On our way out of Colorado, we encountered some beautiful lightning storms.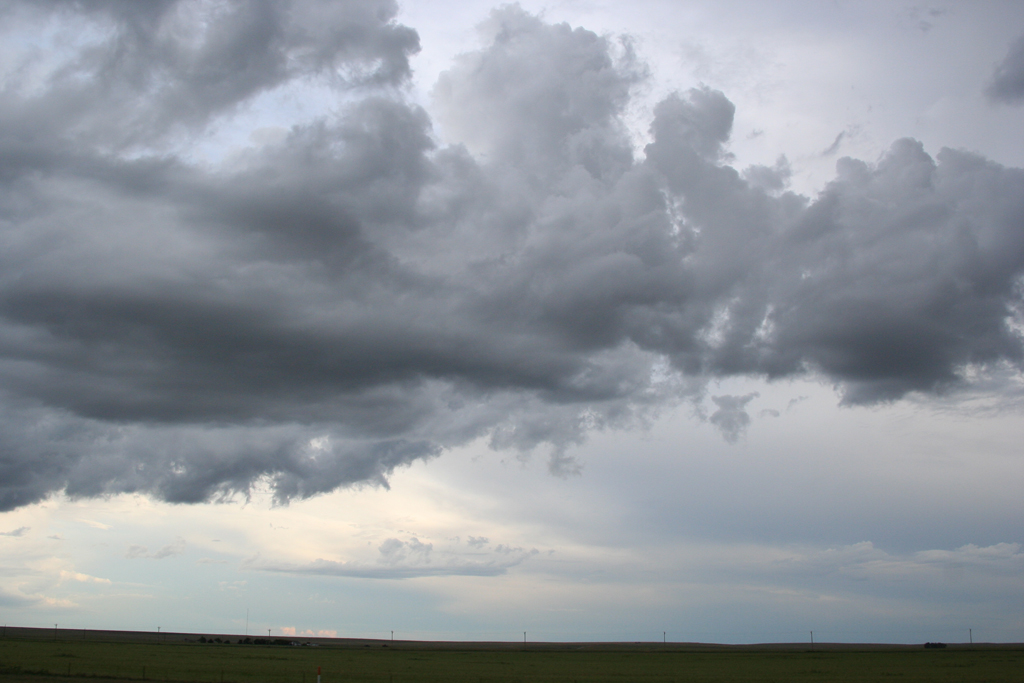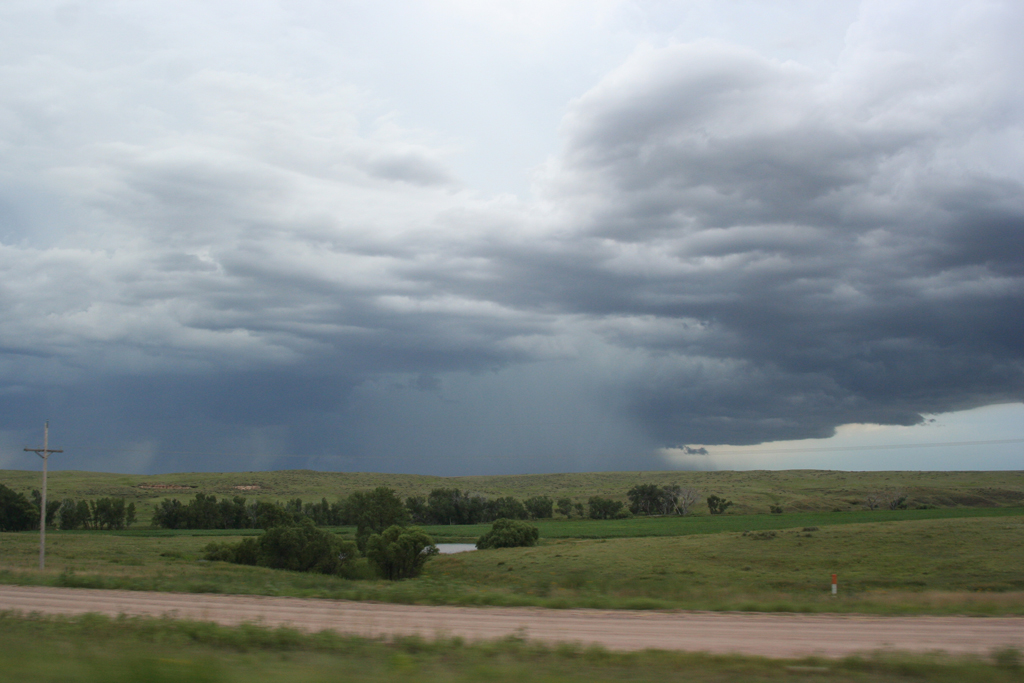 Fortunately, we didn't see any tornadoes.
When we got to our hotel room and turned on the TV, a weather advisory was blaring.  Whenever something says "seek shelter immediately," "walnut sized hail," or "stay away from windows," I get a little fearful.  Especially in Kansas.  All I could think of was Dorothy and hail destroying my car.  So after worrying about this for a while (of course just long enough to make sure just about every restaurant in town was closed) the storm finally blew over and everything was fine.  See, I knew worrying would work.  It always does.
The next morning we hit the road and everything seemed to be looking up.  The day improved tremendously as we saw sign after sign for "Prairie Dog Town," with tantalizing lures like "home of the world's largest prairie dog," and "six-legged steer."  Amazing?  Yeah, I know.
Inside they had tons of taxidermied animals.  This little guy (should that be plural!?) actually looked kind of cute.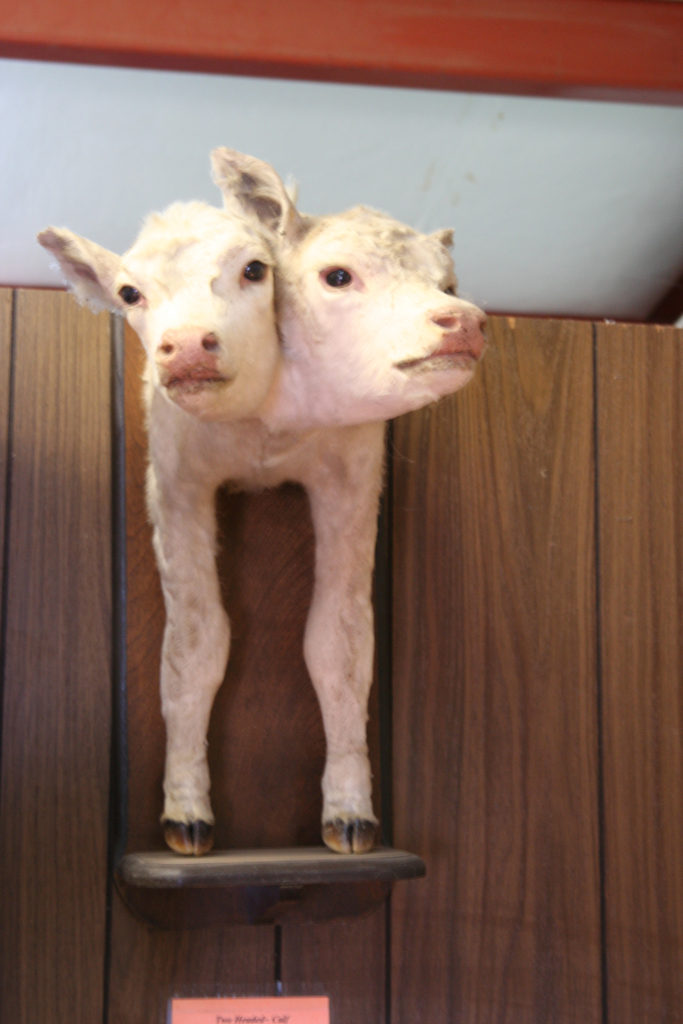 We bought some 35-cent animal food which included what looked like alfalfa pellets and dog biscuits.
Once we stepped outside, lo and behold, we were in prairie dog city for sure.  Prairie dog dens were everywhere!  They'd pop up, throw up their little prairie dog arms, and squeal, presumably to alert the others that we had arrived with a snack-sized Ziploc of treats.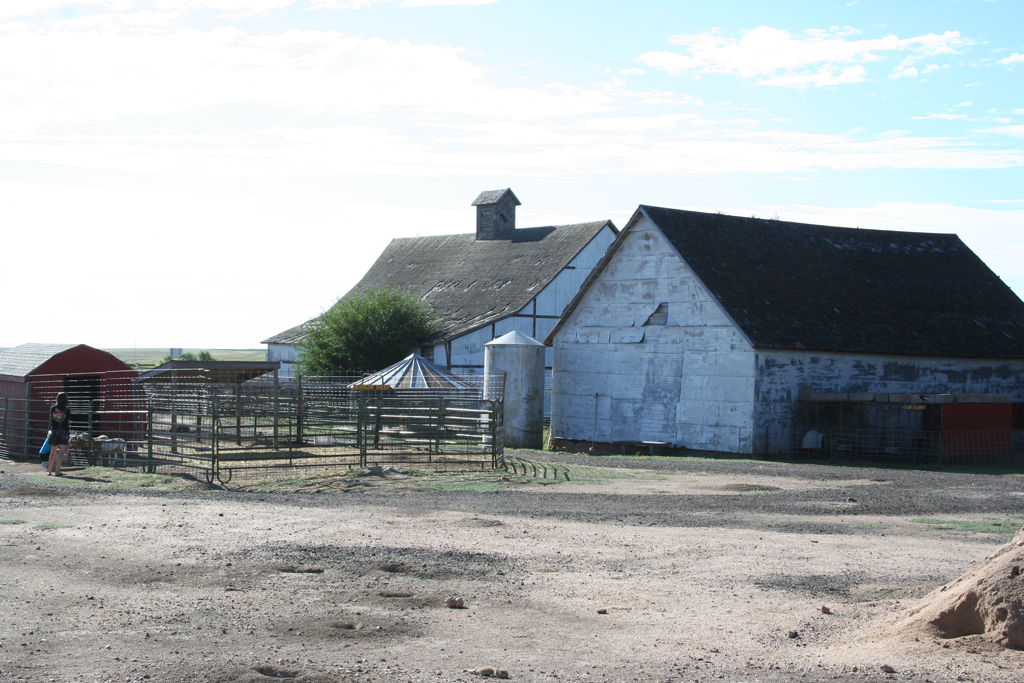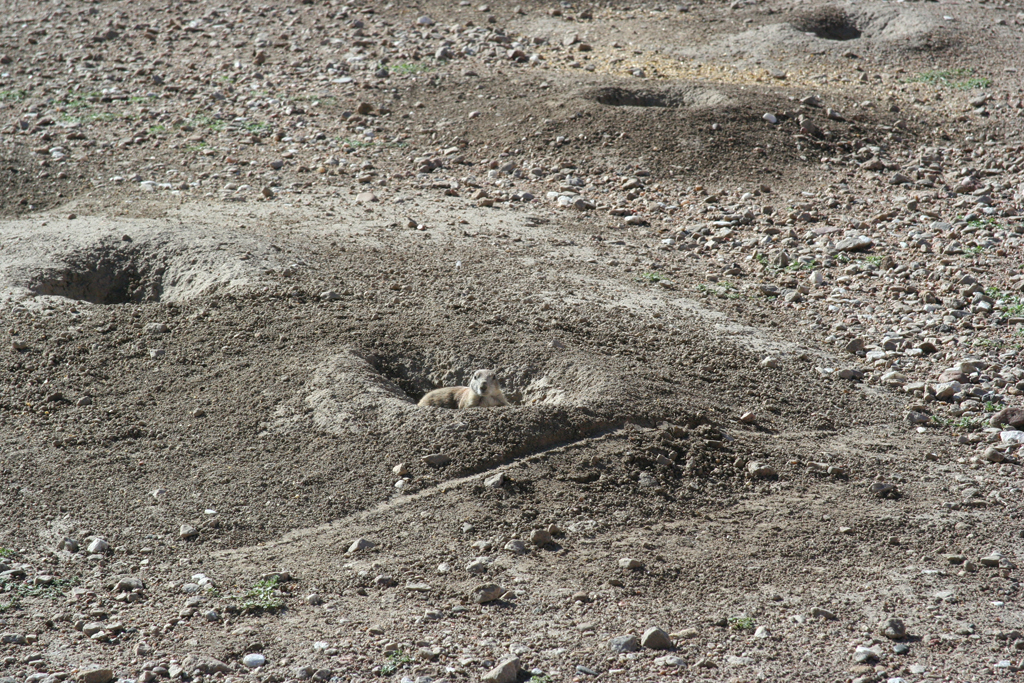 All kinds of animals live in Prairie Dog Town, but the 'dogs rule the place and it looks like they steal everyone's food if they aren't careful.  There were foxes and coyotes, raccoons, a bobcat, the most colorful roosters you've ever seen, goats, pigs, a giant rabbit, some peacocks, a friendly donkey, and some bison.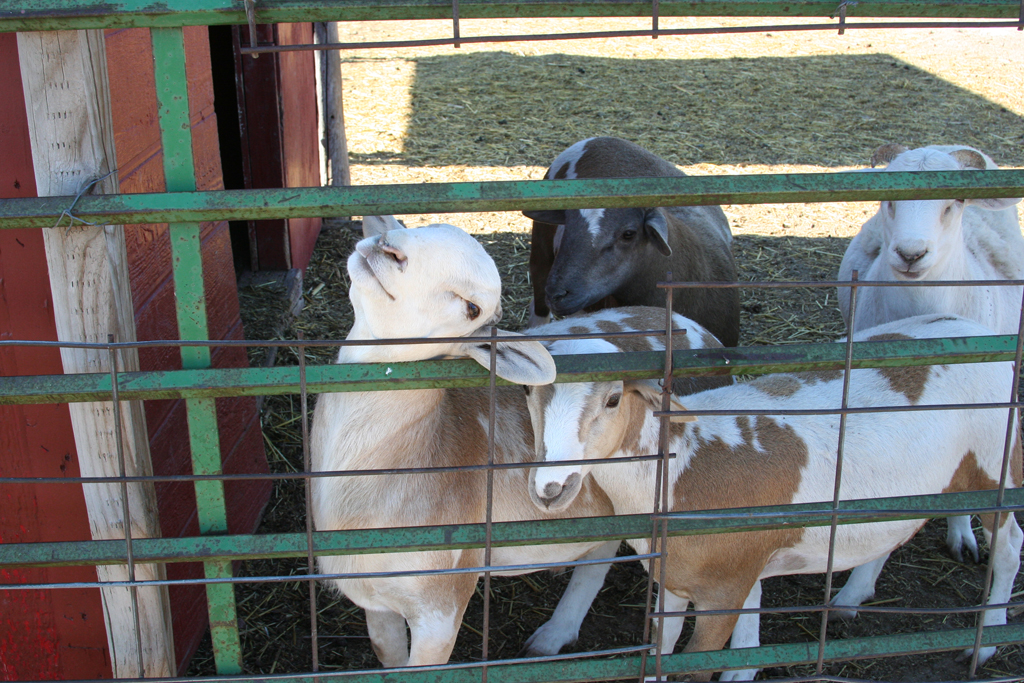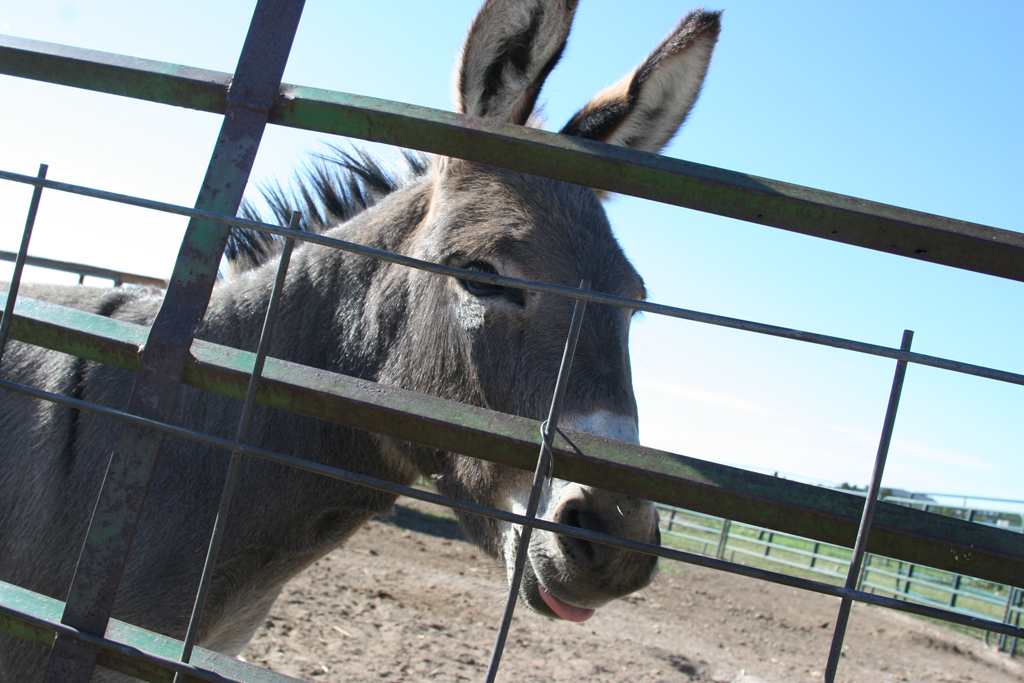 The real kickers though were these guys…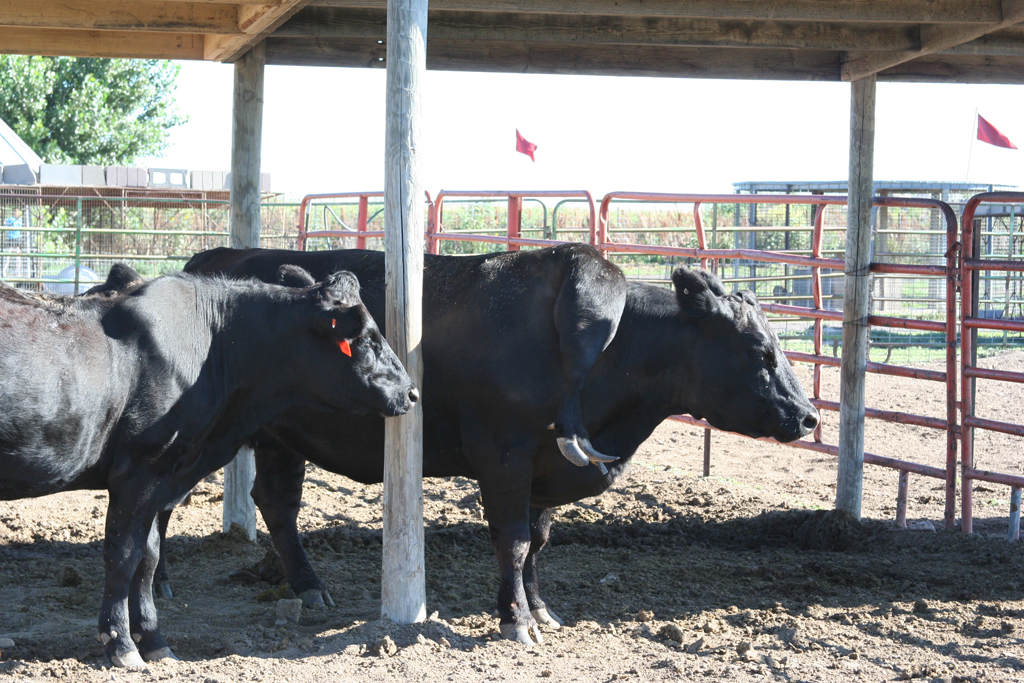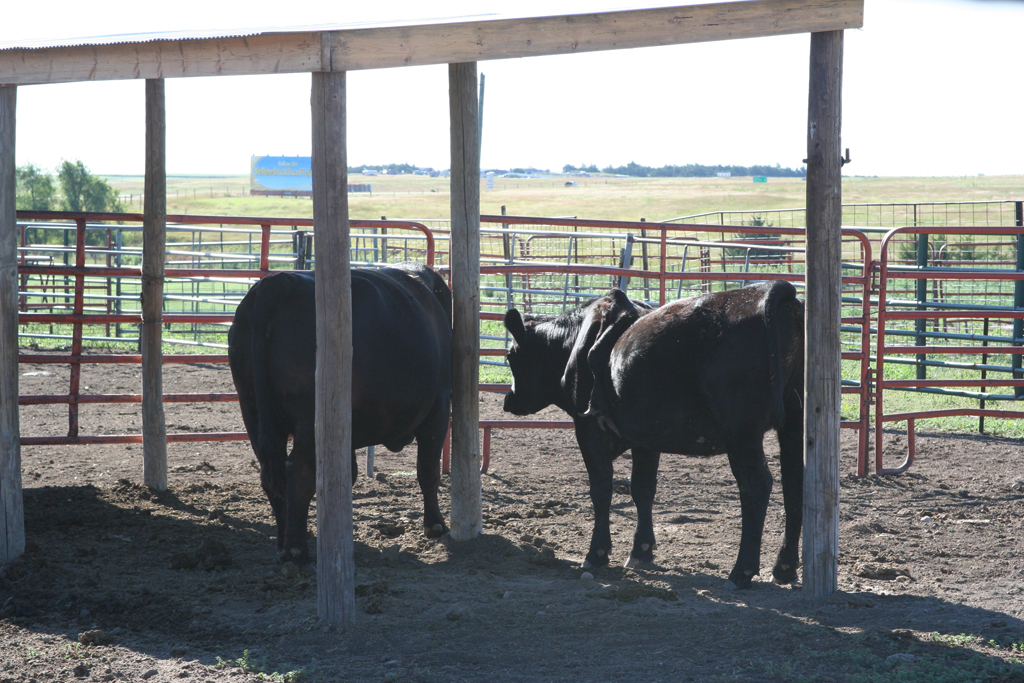 That's right, two 6-legged steer.
It was pretty wild.  It was definitely a nice diversion from the usual sights of the road trip…